Do not hesitate to trust All in Esthetic with all of your wishes. We will be happy to advise you in detail and, after consultation with our partner clinic, address all of your ideas in a free information meeting.
Everyday people are dissatisfied with the shape of their noses. Due to its central position on the face, it is an important factor for our overall appearance and thus plays a major role in our self-awareness and self-confidence.
Are you one of the people who suffer from the shape or size of their nose?
Dare to take the step to your rhinoplasty and a new you.
The circumstances are very different from individual to individual.
There are, however, two main reasons for deciding on a rhinoplasty.
On the one hand, it's about aesthetics. Many people feel that their nose does not match the overall appearance of their face. Worse still, some many find their nose unsightly and consequently develop profound inferiority complexes.
Their self-esteem suffers as a result, they constantly feel reduced to nothing but their noses and so have difficulty making new contacts. Many people perceive this life restriction as intolerable and therefore decide to have a nose correction.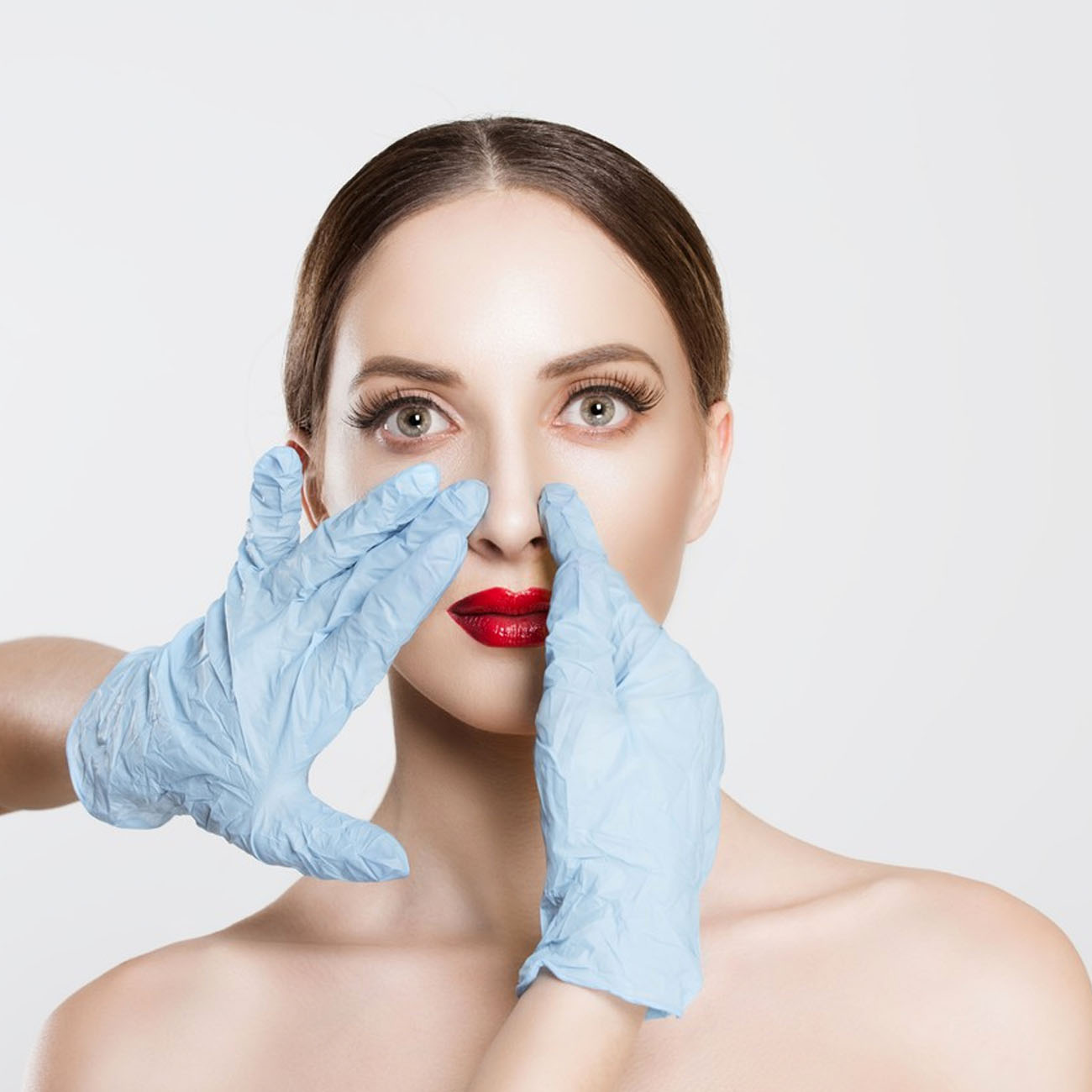 There are two options for approaching the rhinoplasty, which we will explain to you afterwards.
Which one is best for you is decided in consultation with the doctor performing the procedure and is based on the anatomical conditions and the shape of the nose you require.
On the one hand there is the closed nose job. This is very popular because only one incision is made inside the nose and thus no visible scar can be left behind. The bone and cartilage nose is worked through the two nostrils.
Another frequently used method is the open rhinoplasty . This gives the performing doctor a much better insight into why this technique is useful for more complex problems, among other things. A cut is made on the nasal bridge and inside the nose.
However, thanks to the many years of experience of our partner company, we can tell you that the cut heals very well and therefore hardly leaves a visible scar. With both methods it is important to correct the existing deficiencies, for example to remove bone and cartilage mass if the nose is too large or to fill in undesired indentations.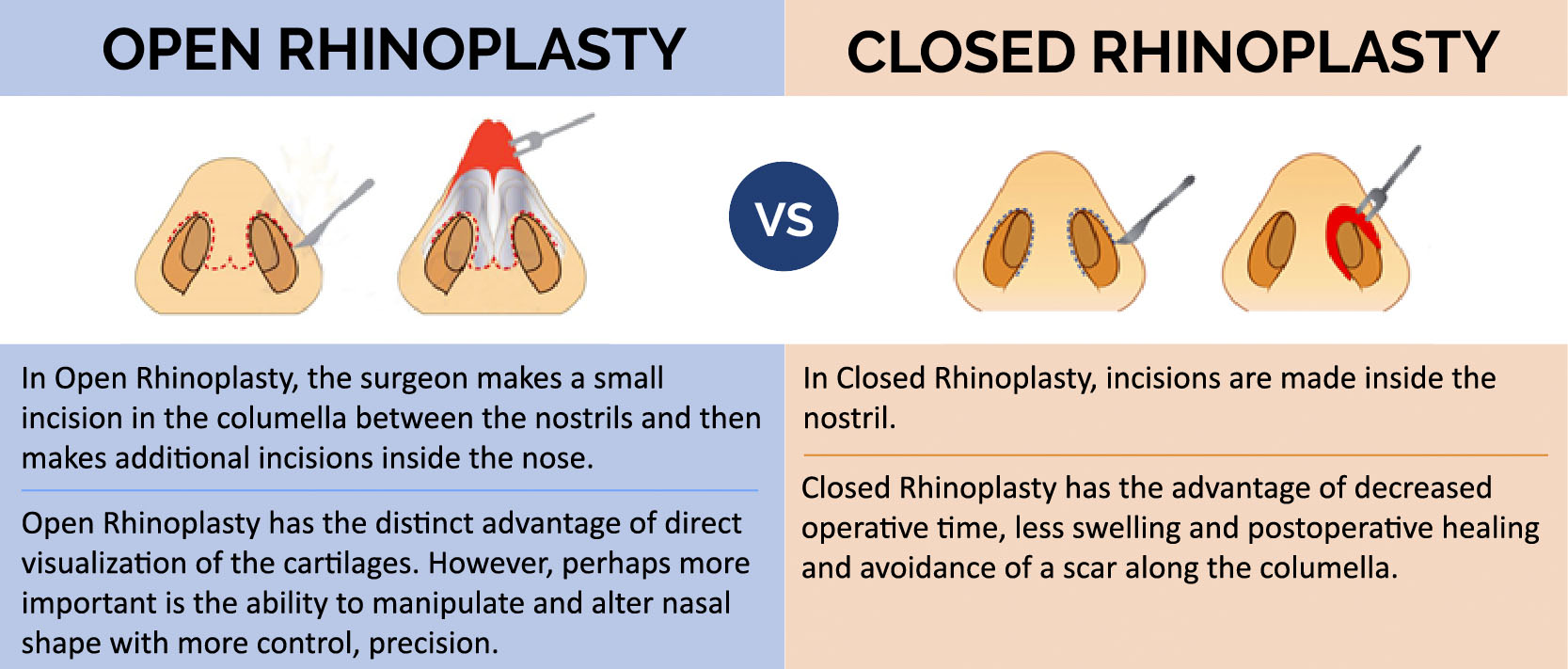 So that you can get an idea in advance of how you can get your nose correction in Izmir, we would like to give you a rough overview of the process.
First, you would need to contact us via email or phone. After you have told us about your wishes and all your questions about rhinoplasty have been clarified, we will ask you to send us pictures, which we will pass on to our partner clinic in Izmir.
After these have been evaluated by the plastic surgeon, we will pass on all the information to you and send you a written offer. If you decide to have a rhinoplasty, we will send you an order confirmation, which you have to sign and send back to us.
Your rhinoplasty in Izmir is completely organized and mediated by All in Esthetic.
Serious medical complications are very rare. However, patients must be aware that every surgical procedure always carries a certain risk.
General risks with rhinoplasty include infections, bleeding, thrombosis or poor tolerance to anesthesia.
Extreme care is taken not to leave any visible scars. Swelling and bruises in the area of ​​the nose, cheeks and eyelids are to be expected, but these will decrease after two to three weeks after the rhinoplasty.